June 22, 2011, 3:56 pm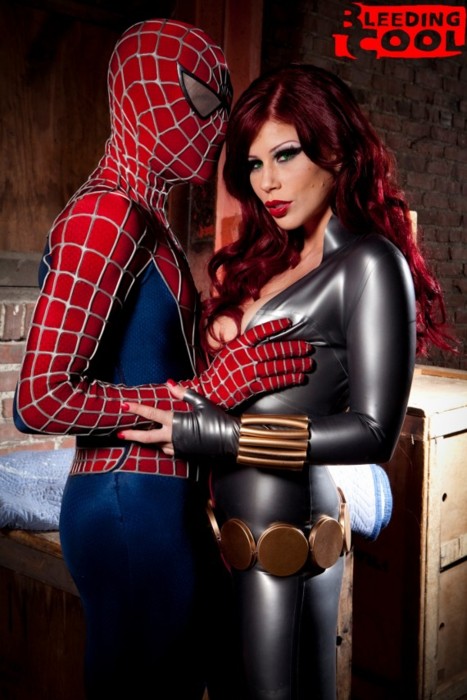 Axel Braun is at it again. After a series of XXX Parody Hits like Batman XXX, Elvis XXX, Superman XXX, and Scream XXX, he's going to debut Spiderman XXX. But it doesn't end there - Axel seems to have been working long hours as he's been releasing XXX Parodies back-to-back. Spider-man is the superhero that attracts more of the general population, whether for his unique abilities or his personality. For Axel to take one of the biggest hero's in comicbook history and spin it off as an xxx porn movie is sure to be another blockbuster. From the image it looks like they nailed the costume just right.
Last but not least - at least as far as we know - a Star Wars XXX Parody. Full details are still unkown but it's said that they recently wrapped up production on it, making it ready for editing and the final touches. Check back regularly to this blog and we will keep you informed FIRST!
0 Comments | Leave Comment | Posted By: Bob Lauhblaugh